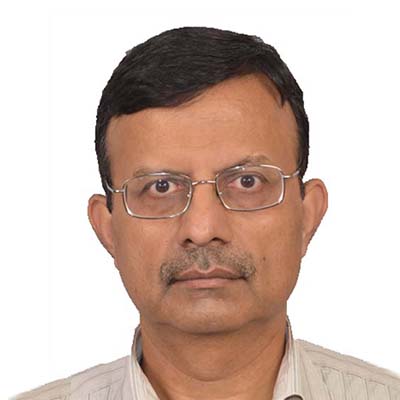 Shri Mukesh Khullar
Member
(06.06.2018 to 05.06.2023)
khullarm[at]merc[dot]gov[dot]in
A science and law graduate from University of Delhi, and MBA public services from University of Birmingham, United Kingdom, Sh. Mukesh Khullar joined Maharashtra cadre of IAS in 1985.
Over a period of past 33 years, Sh. Khullar gained rich experience by holding top positions in various field organizations covering regulatory, welfare and developmental areas at Local, State and Central Government levels. Using this experience, he assisted policy and program formulation in Agriculture, Tribal Welfare, e governance, Energy and Human Resource domains.
He was working as Additional Chief Secretary (Personnel) before moving to MERC. He held position of Principal Secretary Energy Government of Maharashtra in which capacity he served as Director on boards of various power utilities Mahavitran, Mahagenco, Mahatransco, MSEB Holding Company, RGPPL and MEDA. He has also served as Director on the boards of Agriculture Insurance Company of India, Food Corporation of India and Maharashtra State Cooperative Tribal Development Corporation.
Reforms agenda is the core area of his interest. He introduced and implemented several innovative projects in most organizations that got recognized and replicated. IT enabled delivery of Citizen Services 'Setu' implemented in Thane district is one of such projects.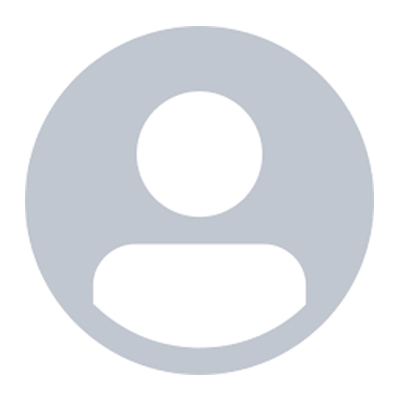 Shri I. M. Bohari
Member
06.06.2018 to 31.05.2023
imbohari[at]merc[dot]gov[dot]in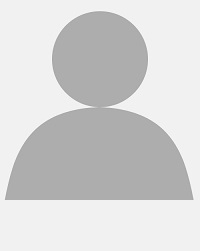 Shri. Anand Kulkarni
Ex-Chairperson
(09.08.2017 to 03.01.2021)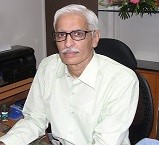 Shri Deepak Lad
Ex-Member
(30.08.2014 to 19.05.2018)
Shri Deepak Lad is a Power Sector professional with almost four decades of rich, diversified and valuable experience. Shri Lad completed his graduation in Electrical Engineering from the Nagpur University. He also holds a Degree in Law and a Post Graduate Diploma in Business Management.

Shri Lad had a long and scintillating association with the erstwhile Maharashtra State Electricity Board (MSEB), the biggest SEB in India and its successor entity, Maharashtra State Electricity Distribution Company Ltd (MSEDCL). After Joining MSEB in 1975, Shri Lad contributed to the development of Power Sector in Maharashtra in various capacities at the field as well as corporate level. He rose to become a member of the Senior Management Team of MSEDCL and was actively involved in all policy matters. Some of his notable responsibilities include work as the first Officer on Special Duty (OSD) of the Managing Director, MSEDCL and representation of MSEDCL on the Board of Maharashtra Power Development Corporation Ltd. He introduced and implemented multiple cutting –edge initiatives to help MSEB/MSEDCL evolve as a modern organization and serve its consumer in a better & efficient way.
His contribution in facilitating the restoration of power supply during the floods of 2005 was especially lauded. He was also a part of a high-level Govt. of Maharashtra delegation that visited USA for studying the best practices at various US power utilities.
Shri Lad capped his illustrious career at MSEDCL at the position of the Chief Engineer (Internal Reforms). Even after his retirement from MSEDCL in May 2011, he remained associated with the power sector by rendering advisory services to various corporate entities.
His field of interest and expertise include load dispatch, power transmission and distribution, Techno-Legal issues as well as policy reforms.
Shri Lad is an avid reader. Reading on spirituality unwinds him.
He joined the Maharashtra Electricity Regulatory Commission as Member in August 2014.

Shri Azeez M. Khan
Ex-Member
(18.06.2014 to 04.05.2018)
A tenure as Lecturer in Economics at the Elphinstone College, Mumbai, Shri Azeez Mehdi Khan joined the Indian Administrative Service (IAS) in 1979. He has worked in the erstwhile Ministry of Welfare and as Private Secretary to the Minister of State for Finance in the Central Government. In the Government of Maharashtra, Shri Khan has been Principal Secretary (Medical Education & Drugs); CEO of the Maharashtra Industrial Development Corporation; Development Commissioner (Industries); Dairy Development Commissioner; and has served in various capacities in the Districts of Gadchiroli, Kolhapur, Raigad, Satara and Sindhudurg, and as a junior officer in the Finance Department and the Directorate of Industries. He opted for voluntary retirement from the IAS in 2011, when he was Principal Secretary (Industries).
in the IAS, Shri Khan was for some time on the Board of the Prince Aly Khan Hospital, Mumbai in his personal capacity. Thereafter, he has been associated with the Rest of Maharashtra Statutory Development Board as Expert Member; the Maharashtra State Electricity Transmission Co. as Independent Director; the National Society for Clean Cities; the Bombay Chamber of Commerce & Industry Research Trust; and has chaired Michelin's CSR Advisory Board at Chennai.
Shri Khan holds graduate and post-graduate degrees in Economics and Rural Development from the (then) University of Bombay, University of London (London School of Economics) and the University of East Anglia. His publications include 'Shaping Policy: Do NGOs Matter?', a book published in 1997.
Shri Khan has joined the Maharashtra Electricity Regulatory Commission as Member in June, 2014. He was the Commission's Secretary from 2003 to 2005

Smt. Chandra Iyengar
Chairperson and Ex-Member
(28.02.2014 to 09.11.2015 as a Chairperson)
(23.05.2013 to 28.02.2014 as a Member)
Smt. Chandra Iyengar is an IAS officer of the Maharashtra Cadre and has worked on various assignments at District level, State and Centre.
She was the first Director (Finance) of Nuclear Power Corporation. She has been instrumental in converting the Nuclear Power Board to Nuclear Power Corporation. She has managed the financial feasibility and budgeting for nuclear power facilities in Maharashtra and also led the finance team for the Kudankulam Nuclear Power Project in Tamil Nadu.
Prior to that while working as Deputy Secretary in the Department of Energy, Government of Maharashtra she has managed the energy policies of the Government and tariff and project finance proposals of MSEB.
At the State Level she has held positions in Department of Planning, Department of Finance, Department of Energy, Women & Child Welfare Department, Rural Development and Water Conservation Department, Higher and Technical Education Department, Public Health Department and Home Department. She has also acted as Officer on Special Duty for the office of the Leader of Opposition, Lok Sabha and worked as Resident Commissioner for Government of Maharashtra at New Delhi. She retired as Additional Chief Secretary Home.
Her core competencies are developing macro level strategies, process formulation and execution and human resource management.
After retirement from Government Service, Smt. Chandra Iyengar assumed office as Member, MERC on 23.05.2013.
On 28.02.2014 she has been appointed as the Chairperson of MERC.

Shri Vijay L. Sonavane
Ex-Member
(21.08.2009 to 20.08.2014)
BE (Electrical) from Pune University in June 1973. Awarded by the University Late Damuanna Potdar Memorial Prize for securing Highest marks in Electrical Power (Trans & Dist).
ME (Electrical) from Pune University in June 1975. Awarded by the University Prof. P T Kulkarni memorial Prize for securing First Rank
Joined MSEB as Assistant Engineer in Jan 1976 (Transmission Planning Wing). Associated with Power System Planning, PLC Communication, Load Despatching, Hardware/ Application Software maintenance for Energy Control Centre, Distribution Systems Improvement, Energy Auditing System, 400KV planning, HVDC erection & Commissioning, Tariff petition formation, Internal Reform, Corporate Planning, System Operation, Distribution Project monitoring
Was Dy. Ex. Engineer during 1981-1991, Executive Engineer during 1991-2001, Superintending Engineer during 2001-2003, Chief Engineer during 2003-05, Executive Director (Corporate Planning) during 2005-2009, Acting Director (Operation) from 2007-2009, Director (Projects) from March to August 2009. (Total over 33 years experience in MSEB/MSEDCL)
On 20th August 2009, appointed by Govt. of Maharashtra as Member (Technical) in Maharashtra Electricity Regulatory Commission (MERC) for a period of Five years.
Deputed for 14 Months' Training Program in "Application Software foe Energy Management" in M/s Siemens AG's works at Erlangen, West Germany during June 1981- July 1982.
Deputed for 14 week's training program by USAID at M/s Southern Electric Atlanta, USA in "Urban Distribution Systems" from April-June 1995
Guest Faculty / approved Mentor for M TECH/ ME students from Pune/Mumbai University, IIT Mumbai, ESCI Hyderabad & BITS Pilani & also in World Trade Institute for "Post Graduate Diploma in Electricity Regulations".
Presented technical papers on" Energy Audit" & "Reactive Power Management" at Kathmandu, Nepal in Afro Asian Conference held in Feb. 1996.
Awarded first prize of Rs 10,000/- by the Chairman MSEB, in the essay competition on "Eradication of Corruption" in Nov. 2004.
Visited MCREA/PVREA Colorado USA as Indian delegate to Rural Electric Association (REA) for Study tour by USAID in Oct/Nov 2007.
My paper on "DSM Options for Maharashtra" was selected for presenting in IEEE conference on Power Systems at Pittsburgh, USA in March 2008.
Deputed for a two week study tour by MOP/ Govt. Of India, to Seoul South Korea, for studying "Distribution Loss Reduction Projects", under R-APDRP scheme in April 2009.
Visited "Energy Management Centre" in Philadelphia USA in May/June 2010. Also delivered lecture on "Maharashtra Energy Settlement Mechanism" during the visit.
Attended International Conference on "SCADA Asia 2010" at Kuala Lumpur, Malaysia for presenting a Technical paper on "Balancing Settlement Mechanism for Maharashtra System" in July 2010.
Attended the Training Program/ Study tour organized by the Forum of Regulators at LBNL California USA with special program on Energy Efficiency & Renewable Energy Generation during 6th -11th June 2011.
Presented Technical paper on "Regulatory Perspectives of Smart Grids" at International Conference on Smart Grids at Singapore in March 2011.
Presented paper on "Energy Efficiency: Regulatory Perspective" at the Asian Electricity Regulatory Commissioners' Forum at Kuala Lumpur Malaysia (10-11th Sept 2011).
Submitted paper at 1st U-HOME 2011 Conference in China on Demand Response case study. The Conference is scheduled to be during 27-29th Nov 2011 at Hefei International Conference & Exhibition Centre, Anhui, China.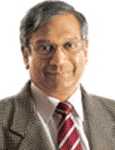 Shri V. P. Raja
Ex-Chairman
(18.12.2008 to 04.09.2013)
Shri V.P. Raja is an M. Phil in Social Science and a double post-graduate in Physics from Delhi University and Columbia University (U.S.A). He has a post-graduate degree in Rural Development Planning from the University of East Anglia (U.K.).
As an IAS officer of the Maharahstra cadre, he has worked in various assignments at the District, State and Centre. At the State level, besides holding positions in Finance and Urban Development, he has served as Secretary in the Departments of Trade & Commerce, Housing & Special Assistance, Higher & Technical Education and Water Supply and Sanitation. While on deputation to the Government of India, he has held responsible posts in the Ministry of Human Resources Development, Planning Commission and the Ministry of Defence.
He has authored several books and publications on Zero Base Budgeting, State Finances and Economic Reforms. He has made important contributions to administrative reforms in Maharashtra while working as Collector of Satara and as Transport Commissioner. In recognition of his outstanding contribution to Public Administration, Shri Raja was awarded the P.J. Chinmulgund Distinguished Government Administration Award.
Since the year 2000, he has been with the Department of Atomic Energy as Jt. Secretary, Additional Secretary and thereafter as Principal Advisor in the pay of Secretary to Government of India. He retired from Government service on 30.09.2008. He has been appointed as Chairman MERC and has taken oath of his new office on 18.12.2008.

Shri Subhash B. Kulkarni
Ex-Member
(13.09.2005 to 12.09.2010)
After completing Post Graduation in Science from Indian Institute of Technology, Delhi Shri S.B. Kulkarni joined the Indian Railway Accounts Service in 1972. He has over 30 years experience in Finance Department of Indian Railways. He has also worked on deputation as Controller of Accounts for 3 years in VSNL (Videsh Sanchar Nigam Limited). He has worked in the Power Sector for 9 years, including the period 1991-96 as Director of Finance of MSEB. During this period, he has contributed in raising finances through Banks, financial institutions, handled tariff revision proposals with Govt. of Maharashtra. He has deep understanding of the Power Purchase Agreements, financial restructuring of MSEB etc. He has negotiated loans with World Bank for Chandrapur 7, K&W-Exim Bank of Germany for Uran Gas Power Plant. Recently, he has negotiated with Russian Federation agencies a $ 1.2 b Project of setting up 2x1000 MW Units.

Prior to his appointment as Member, MERC, he was Director (Finance) of NPCIL (Nuclear Power Corporation of India Ltd.) for 5 years. His work with NPCIL gives him the experience of the issues involved in Bulk Power Supply, Tariff Formulations and Regulatory issues associated therewith.
He is a Member of prestigious professional bodies; like, International Institute of Internal Auditors and the Institute of Rail Transport of India and has attended an advanced Programme on Accountancy & Finance at the Strathclyde Business School, Glasgow, U.K.

Shri A Velayutham
Ex-Member
(18.08.2004 to 17.08.2009)
Shri A. Velayutham, ME (Power System) belongs to Central Power Engineering Services joined Central Electricity Authority in the year 1974 and worked in various divisions of Central Electricity Authority. Before joining MERC, he was holding the charge of Member Secretary, WREB. He has visited UK, USA and Sweden under various programs in Power System. He has published number of technical papers. He represented in number of National professional bodies & Expert Committees. He was Chairman of various Enquiry Committees on Grid Disturbances, Member of CIGRE International Study Committee, Technical Committee of BIS, National Project Director of UNDP, etc.
Representation in National Professional Bodies:
(i) Member of Expert Committee constituted by CEA in December '03 for settlement of 'Standby Charges Disputes between TPC & BSES', referred by MERC to CEA.
(ii) Chairman of Enquiry Committee to enquire into the grid disturbances in Western Regional Grid in February 2004, November 2003 & December 2003.
(iii) Member Secretary of Enquiry Committee on the Grid Disturbance of 30th July 2002 in Western Region.
(iv) Chairperson of Enquiry Committee on the Grid Disturbance on 18, 23 & 29th May 2002 in Western Maharashtra System of Western Region.
(v) Chairperson of Enquiry Committee on the Grid Disturbance in MP System of Western Region - 14.10.2000.
(vi) National Project Director of UNDP aided project IND/86/005 during 1991-1993.
(vii) Chairperson of CIGRE National study committee (India) (Power System Electro Magnetic compatibility) (1998-2002)
(viii) Chairperson of Central Power Telecommunication Coordination Committee of India- (1977 - 1978 and 1999-2000).
(ix) Senior Member of IEEE (No. SM00507731), Secretary of IEEE Delhi Section (1997-99); Vice Chairman of IEEE Delhi Section; (1999-2000); Member of Power Engineer Society, Electro Magnetic compatibility Society & Engineering Management Society - IEEE.
(x) Regular Member of CIGRE international study committee (Power System Electro Magnetic Compatibility) (1998-2002)
(xi) Technical Committee Member of Bureau of Indian Standards (BIS) in the following Committee (1996-2000).
LTD-22 Electro Magnetic Compatibility Sectional Committee (1996-2000).
LTD-25 Power Line Carrier System and associated Tele-Control Equipment Sectional Committee (1996-2000).
LTD-27 Fiber Optics Sectional Committee (1996-2000).
LTD-3 Electronic and Electrical Components and Equipment Sectional Committee (1996-2000).
Special Contribution:
i. Brought out an operational manual for computer based Western Region Load Despatch Centre during 1987.
ii. A full time member of UNDP aided Project IND/86/005 during implementation. Under this project fully involved with modeling of Despatcher Training Simulator, Bid preparation, evaluation, leader of FAT and SAT and successfully implemented the scheme in collaboration with EDF consultants and imparted training through the simulator to Indian Power Utility Engineers. The said UNDP project was selected by UNDP as the best implemented project in India.
iii. As Member Secretary of a Technical group, set up for standardization and laying guidelines for load despatch and communication equipment by CEA during Nov. '91 & brought out the required report for the benefit of Power Utilities.
Faculty in Training Institutes:
i. 11 years (1974-1985) served as Electrical faculty member in the Thermal Power Station Personnel Training Institute, Neyveli, Tamil Nadu, imparted training to the field engineers in the design, operation & maintenance aspects of Generator, Transformer, Switch gear, EHV Sub-stations with Transmission lines and their protection.
ii. 2 years served in Power System Training Institute, Bangalore (1989-1991) and imparted training to power System field Engineers in the technology and engineering aspects of Power System and its operation and control including EHV lines, System Planning Studies and Power System Protection.
Interaction with International Consultants:
i. Worked with CEGB, UK Consultants and prepared course development material for the training courses relating to Electrical equipments of Thermal Power Station Personnel Training Institutes in India during 1976-82. Visited UK for 6 months during 1980.
ii. Worked with EDF, France Consultants in the successful implementation of UNDP aided Project IND/85/006 during 1987-93. Visited U.N. Headquarters New York during 1988 at the time of bid finalisation. Visited USA in 1989 for training in Despatcher Training Simulator & installed DTS at PSTI, Bangalore, India.
iii. Visited Sweden during 1993, worked with SWEDPOWER Consultants and fnalised documentation relating to Delhi Electric Supply Undertaking (DESU) Distribution Management Schemes.
Publications, if any, to the credit of the Officer
i. 'Grid Stability in case of open access' - A. VELAYUTHAM. Presented in a workshop held at Pune on 31.01.04.
ii. 'Implementation of ABT by WREB - Review' - A. VELAYUTHAM et al. Presented in a Seminar on 'One year of ABT in WR' held on 18th August, 2003 at Mumbai.
iii. 'Grid Disturbances in Western Regional Grid-A Critical Review' - A. VELAYUTHAM et al. Presented in All India Seminar on 'Electric Power System Operation: New Challenges' held on July 14-16, 2003 at Hyderabad.
iv. 'Telecommunication for Power and with Power' - A. VELAYUTHAM Silver Jubilee Souvenir of CEA August 2000;.
v. 'Telecommunication in Power Sector- A. VELAYUTHAM' - in Publication titled 'Police Telecommunications Perspective for New Millennium June, 2000.
vi. Presented a full paper titled 'Challenges in the Implementation of Frequency control in the Power Pools of India' in the seminar on 'Power Pool Arrangements and Economic load despatch' organised by CIGRE INDIA & CBIP INDIA at New Delhi on 13-14 October, 1995.
vii. Presented a paper titled 'Despatcher Training Simulator at PSTI, Bangalore' in the workshop on 'Power System modeling and Simulation' organised by Central Power Research Institute, Bangalore during December, 1990.
viii. Published a paper titled 'Interconnected Operation-State of art' in the workshop organised by IEEE at New Delhi during 11-12 December, 1987.
ix. Presented a full paper on 'Convergence characteristics of Power flow solution by method of reduction' at Second National Power System conference organised by Jawaharlal Nehru Technological University, Hyderabad during October, 82.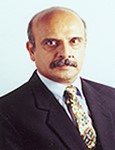 Dr Pramod Deo
Ex-Chairman and Ex-Member
( 29.04.2002 to 11.02.2005 ) as Member
( 11.02.2005 to 08.06.2008 ) as Chairperson
• Dr. Pramod Deo is the longest serving electricity regulator in India. Dr. Deo joined MERC as Member on April 29, 2002. He was elevated as Chairman on February 11, 2005.
• Dr. Deo holds a post-graduate degree in Physics, a doctoral degree in Infrastructure Economics and has done post-doctoral research in Energy Policy and Economics. He is also co-author of three books on energy planning, energy management and regulatory practice.
• As an energy expert he has been able to contribute significantly to MERC's orders on utility tariffs, 'Pune Model' which is based on utilization of decentralized generation to meet the shortage of power in the city, power from renewable sources of energy, captive power, etc.
• Before joining MERC as Member in 2002, he has acquired 30 years of experience in the Indian Administrative Service (IAS) of which more than 20 years of experience has been at both policy and project management levels in the energy sector. He has worked in the power sector in the Ministry of Power, Government of India, Department of Energy, Government of Maharashtra and international institutions like UNEP and AIT.
• In the Department of Energy, Government of Maharashtra his major contribution was drafting the State Reform Bill 2000 to enable the state government to set in motion the process of unbundling the vertically integrated state monopoly (MSEB), its corporatisation and eventual privatization. During this period he also held the concurrent charge of Environment Department.
• He was on 'foreign assignment' with the UNEP Risoe Centre on Energy, Climate and Sustainable Development (URC) , located in Denmark as Senior Energy Economist for five years (1993 - 98). On behalf of the Centre he also worked for UNDP on the development of Global Environment Facility (GEF) capacity building proposals to equip Egypt, Jordan and Malaysia to respond effectively to the Framework Convention on Climate Change (FCCC). All the energy-environment projects and climate change mitigation studies extensively covered power sector reforms, energy efficiency and conservation options.
• He is the founding Director of state and national level energy institutions, namely the Maharashtra Energy Development Agency (1986-88) and the Energy Management Centre (1989-93), set up to promote renewable energy and energy efficiency respectively. The latter has been upgraded under Energy Conservation Act 2001 to the Bureau of Energy Efficiency (BEE), a statutory body to implement the new law.
• He worked as a short-term consultant to the World Bank in 1993 and as a Research Engineer at the Asian Institute of Technology, Bangkok from 1985 to 86.
• Dr. Deo is a recipient of the World Wind Energy Award 2005 from World Wind Energy Association for his outstanding achievement in the dissemination of wind energy. Confederation of Indian Industry (CII) selected him for their national award "Distinguished Personality - Energy Management" for the year 2006.
• * The UNEP Risoe Centre on Energy, Climate and Sustainable Development (URC) supports the United Nations Environment Programme (UNEP) in its aim to incorporate environmental aspects into energy planning and policy worldwide, with a special emphasis to assist developing countries. URC, formerly known as UNEP Collaborating Centre on Energy and Environment (UCCEE), is sponsored by UNEP, the Danish International Development Assistance (Danida) and Risoe National Laboratory.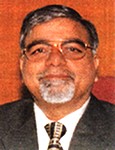 Shri Jayant Deo
Ex-Member
(12.08.1999 to 11.08.2004 as a Member)
jayantdeo[at]mercindia[dot]com
Mr. Jayant Deo was born on 20th July 1944, at Jalna in Maharashtra State. He has had brilliant academic record. He stood 2nd in the Higher Secondary Board examination of Marathawada Division in 1960. Mr. Jayant Deo completed B.E. (Mechanical) from college of Engineering, Aurangabad in 1965. He holds a record of standing first class first throughout the entire engineering course in Marathwada University.
• After completing two years of training in Heavy Engineering Corporation's coal mining machinery plant at Durgapur, he joined ACC Babcock Ltd. in Industrial Engineering Department. He spent two years here for optimizing the fabrication work of power station boiler meant for MSEB's Nashik Thermal Station.
• While working with ACC Babcock he registered for doctorate work on "Techno-Economic Life of Equipment" under the guidance of Prof. Dr. S.K.Basu (Ex- Director of Central Mechanical Engineering Research Institute - Durgapur). As a pre-requisite, he completed a part of Industry oriented M.Tech. course in 1970.
• His research schedule was thrown out of gear on account of the sudden change in the frequency of breakdown of equipment under observation. This was attributed to the changed behavior of technicians caused by the new Maintenance Head.
• Fascinated by this, Mr. Deo understood the futility of continuing the research, which does not put the Human on center stage. He concentrated on the study of human behavior, social behavior, and found that Culture i.e. -habits acquired for survival - has a major impact on behavior. He continued to pursue study of related subjects rather than pursuing doctorate, and developed a holistic approach.
• Later, Mr. Deo could help his clients achieve quantum jumps in productivity levels on account of understanding of complex interdependence of culture and man-machine systems.
• In 1970 Mr. Deo shifted to Mumbai. He worked for 5 years on productivity enhancement of manufacturing of electrical motors and transformers for Siemen's Licensee Bharat Bijlee Ltd.
• In 1974 he was picked by Mr. R. K. Lal (who later became Chairman) of Britannia Industries Ltd. and entrusted the job of achieving quantum improvements to productivity of 2,000 strong Mumbai factory. Mr. Lal became his mentor and sponsored him to study Finance Management at Bajaj Institute, Mumbai in 1976.
• After successful completion, Mr. Deo was promoted as the youngest production Controller with responsibility of optimizing total cost of men, machines and materials through production and material planning. Here Mr.Deo learnt MNC's sophisticated financial control systems and devised his own methods to fine-tune it.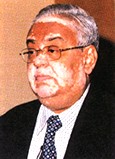 Shri P Subrahmanyam, IAS (Retd.)
Ex-Chairman
(20.09.1999 to 19.09.2004)
• Chief Secretary to the Govt. of Maharashtra. : 1997-99
• Addl. Chief Secretary (Home) to Govt. of Maharashtra.: 1994-97
• Principal Secretary (Finance) to Govt. of Maharashtra. : 1992-94
• Metropolitan Commissioner, Bombay Metropolitan Development Regulatory Authority: 1990-92
• Principal Secretary (Revenue & Forest) to Govt. of Maharashtra : 1989-90
• Secretary (Energy) to Govt. of Maharashtra : 1988-89
• Secretary (Rural Development) to Govt. of Maharashtra : 1984-88
• Commissioner (Co-Operation) : 1981-84
• Secretary to the Chief Minister, Govt. of Maharashtra. : 1980-81
• Has travelled extensively in USA, UK, West Europe and parts of Eastern Europe.
• Has represented India at F.A.O. Rome, UNCTAD Geneva.
• Has held a number of meetings with World Bank both at Washington and Mumbai and drafted the Memorandum for Earthquake Rehabilitation in Latur and Osmanabad in 1992.
• Negotiated a $ 1000 million project and satisfactorily completed and implemented the programme of rehabilitation of the earthquake-affected persons from 1994-99, which has been hailed by the World Bank as a model in disaster management.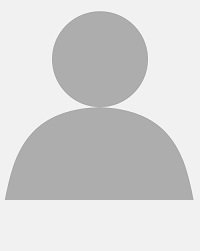 Shri Venkat Chary
Ex-Member
(12.08.1999 to 13.04.2002)